Welcome to my Website!
This is a paragraph! Here's how you make a link: Neocities.
Here's how you can make bold and italic text.
Here's how you can add an image:

Here's how to make a list:
First thing
Second thing
Third thing
ARGENTINA
Argentina (Spanish: [aɾxenˈtina]), officially the Argentine Republic[A] (Spanish: República Argentina), is a country located mostly in the southern half of South America. Sharing the bulk of the Southern Cone with Chile to the west, the country is also bordered by Bolivia and Paraguay to the north, Brazil to the northeast, Uruguay and the South Atlantic Ocean to the east, and the Drake Passage to the south. With a mainland area of 2,780,400 km2 (1,073,500 sq mi),[B] Argentina is the eighth-largest country in the world, the fourth largest in the Americas, and the largest Spanish-speaking nation. The sovereign state is subdivided into twenty-three provinces (Spanish: provincias, singular provincia) and one autonomous city (ciudad autónoma), Buenos Aires, which is the federal capital of the nation (Spanish: Capital Federal) as decided by Congress.[17] The provinces and the capital have their own constitutions, but exist under a federal system. Argentina claims sovereignty over part of Antarctica, the Falkland Islands (Spanish: Islas Malvinas), and South Georgia and the South Sandwich Islands.
The earliest recorded human presence in modern-day Argentina dates back to the Paleolithic period.[18] The Inca Empire expanded to the northwest of the country in Pre-Columbian times. The country has its roots in Spanish colonization of the region during the 16th century.[19] Argentina rose as the successor state of the Viceroyalty of the Río de la Plata,[20] a Spanish overseas viceroyalty founded in 1776. The declaration and fight for independence (1810–1818) was followed by an extended civil war that lasted until 1861, culminating in the country's reorganization as a federation of provinces with Buenos Aires as its capital city. The country thereafter enjoyed relative peace and stability, with several waves of European immigration, mainly Italians and Spaniards, radically reshaping its cultural and demographic outlook; 62.5% of the population has full or partial Italian ancestry,[10][21] and the Argentine culture has significant connections to the Italian culture.[22] The almost-unparalleled increase in prosperity led to Argentina becoming the seventh wealthiest nation in the world by the early 20th century
To learn more HTML/CSS, check out thesee tutorials!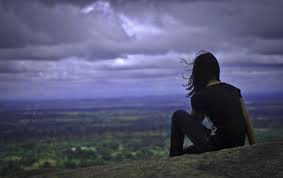 Vincent Willem van Gogh (Dutch: [ˈvɪnsɛnt ˈʋɪləm vɑŋ ˈɣɔx] (About this soundlisten);[note 1] 30 March 1853 – 29 July 1890) was a Dutch post-impressionist painter who is among the most famous and influential figures in the history of Western art. In just over a decade he created about 2,100 artworks, including around 860 oil paintings, most of which date from the last two years of his life. They include landscapes, still lifes, portraits and self-portraits, and are characterised by bold colours and dramatic, impulsive and expressive brushwork that contributed to the foundations of modern art. He was not commercially successful, and his suicide at 37 came after years of mental illness and poverty.
Born into an upper-middle-class family, Van Gogh drew as a child and was serious, quiet and thoughtful. As a young man he worked as an art dealer, often travelling, but became depressed after he was transferred to London. He turned to religion and spent time as a Protestant missionary in southern Belgium. He drifted in ill health and solitude before taking up painting in 1881, having moved back home with his parents. His younger brother Theo supported him financially, and the two kept up a long correspondence by letter. His early works, mostly still lifes and depictions of peasant labourers, contain few signs of the vivid colour that distinguished his later work. In 1886, he moved to Paris, where he met members of the avant-garde, including Émile Bernard and Paul Gauguin, who were reacting against the Impressionist sensibility. As his work developed he created a new approach to still lifes and local landscapes. His paintings grew brighter in colour as he developed a style that became fully realised during his stay in Arles in the south of France in 1888. During this period he broadened his subject matter to include series of olive trees, wheat fields and sunflowers.