A Note on Roasting
Roasting coffee transforms the chemical and physical properties of raw coffee beans into roasted coffee products. This process is what produces the characteristic flavor of coffee by causing the green coffee beans to change in taste. Many coffee roasters determine the level of roast by eye, assessing the color of the beans to determine the desired roast-level.
Green Beans
22&degC (72&degF)
Green coffee as it arrives at the dock. They can be stored for approximately 12-18 months in a climate controlled environment before quality loss is noticeable.
Light Roast
205&degC (401&degF)
Moderate light brown, but still mottled in appearance. A preferred roast for some specialty roasters, highlights origin characteristics as well as complex acidity.
City Roast
219&degC (426&degF)
Medium brown, common for most specialty coffee. Good for tasting origin character, although roast character is noticeable.
Vienna Roast
230&degC (446&degF)
Moderate dark brown with light surface oil, more bittersweet, caramel flavor, acidity muted. In the middle of second crack. Any origin characteristics have become eclipsed by roast at this level.
Italian Roast
245&degC (473&degF)
Nearly black and shiny, burnt tones become more distinct, acidity nearly eliminated, thin body.
Legendary accounts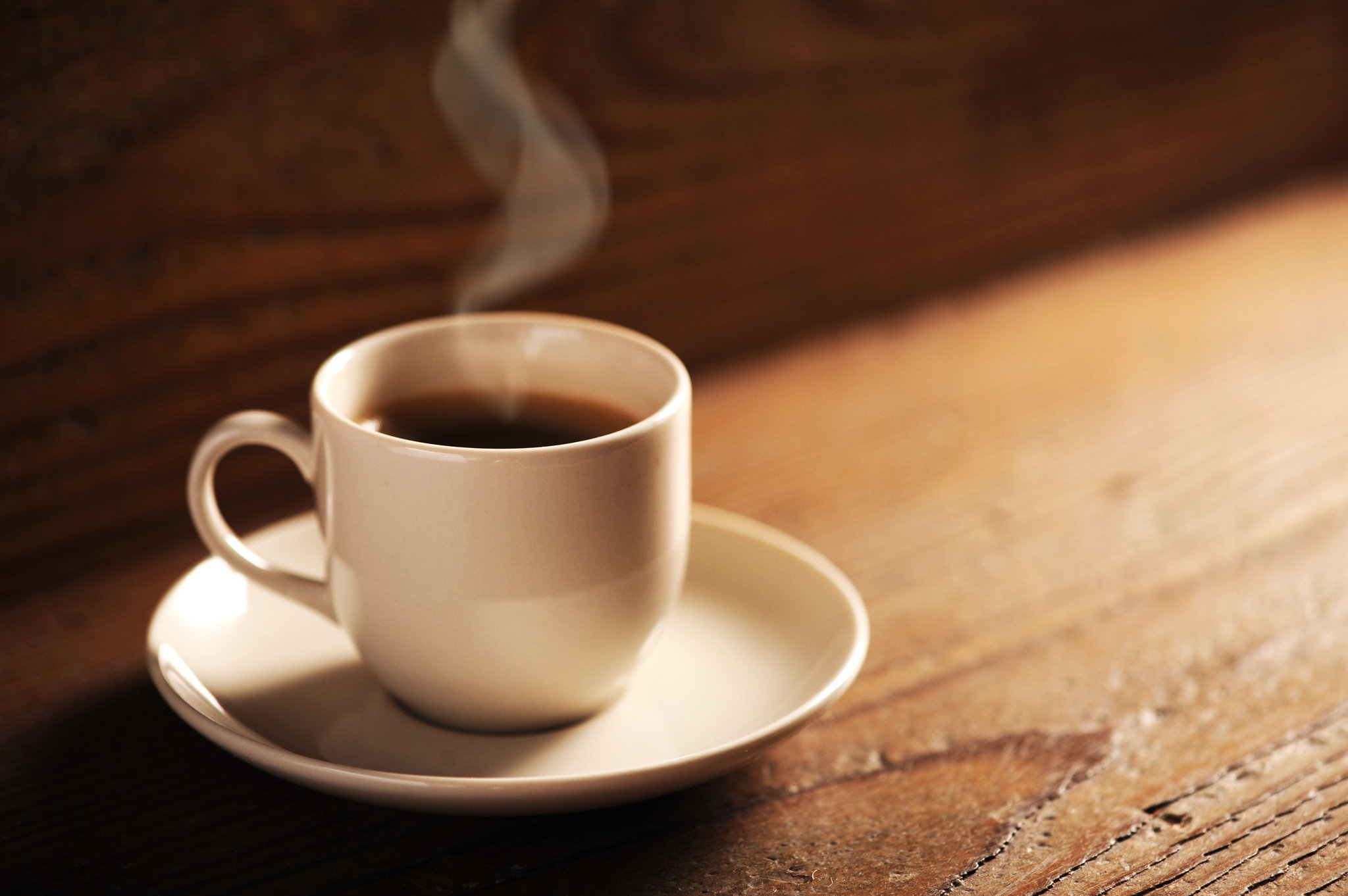 According to one legend, ancestors of today's Oromo people in a region of Kaffa in Ethiopia were the first to recognize the energizing effect of the coffee plant.[1] However, no direct evidence that has been found earlier than the 15th century indicating who among the African populations used it as a stimulant, or where coffee was first cultivated.[1] The story of Kaldi, the 9th-century Ethiopian goatherd who discovered coffee when he noticed how excited his goats became after eating the beans from a coffee plant, did not appear in writing until 1671 and is probably apocryphal.[1]
Another legend attributes the discovery of coffee to a Sheikh Omar. According to an old chronicle (preserved in the Abd-Al-Kadir manuscript), Omar, who was known for his ability to cure the sick through prayer, was once exiled from Mocha in Yemen to a desert cave near Ousab (modern-day Wusab, about 90 kilometres (56 mi) east of Zabid).[12] Starving, Omar chewed berries from nearby shrubbery but found them to be too bitter. He tried roasting the seeds to improve the flavor, but they became hard. He then tried boiling them to soften the seed, which resulted in a fragrant brown liquid. Upon drinking the liquid Omar was revitalized and sustained for days. As stories of this "miracle drug" reached Mocha, Omar was asked to return and was made a saint
Click here for spanish